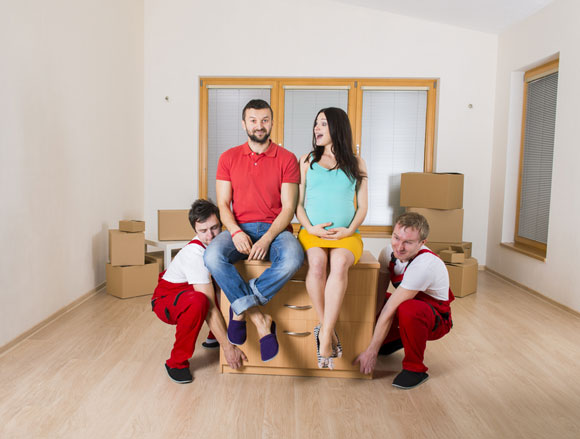 Moving To and From Calgary and Edmonton
Packing Services and Storage Available
Oversized Items
Residential Moving Services Calgary
Achieving the perfect residential move might sound like a mystic impossibility, but in fact it comes down to mastering the same handful of factors. Even if you are moving down the street, you still need to plan, prepare and pack before finally getting on the road.
Viktoria Professional Movers has the experience and expertise to make sure your next move is among the best you've ever had. Sure, we provide the moving trucks, the packing materials and the muscle power, but we can also help you plan a moving strategy that suits your needs, develop a practical packing schedule, and ensure your move runs as smoothly as possible.
Even at a short notice, with as little as 12 hours to go, we can get you organized, your things packed and everything on the road to their new home.
We also make sure our residential moving services in Calgary come at a price that fits any budget, but not at the expense of quality.
Key features of our moving services include:
On-site Estimates – one of our team will visit you to carry out a detailed estimate. It's the only way to calculate a fair and accurate figure.
Timely Pickups – arriving on time on moving day is a basic element in any professional residential moving service. We take great pride in our show-up record.
Safe Delivery – delivering your possessions safely to their new address is another basic element of a moving service. Our record is second to none.
Packing Services – if you don't have the time needed to pack everything, our moving teams are properly trained in the art of packing your household items safely.
Packing Materials – we can supply a wide range of packing materials, if you prefer to pack your possessions yourself. Unused materials can be returned to us and refunded.
Storage Services – make use of short or long term fully secure storage solutions while you wait for your designated moving day.
Oversized Items – not everything you need to move will fit into a packing box. Our moving teams can also pack and transport special, oversized and extra heavy items, like:

Pianos
Large furniture
Safes
Sculptures
Billiard tables
Pools and hot tubs
Always Clean, Courtenous, and Considerate
We always treat our clients with respect, and use floor protection in bad weather, protect your furniture and valuables against all possible surface damage while on the move.
Call Viktoria Professional Movers Calgary (587) 779-7729, Toll Free: 1 ( 877) 399-1315 for a FREE Consultation in regards to your residential moving needs.