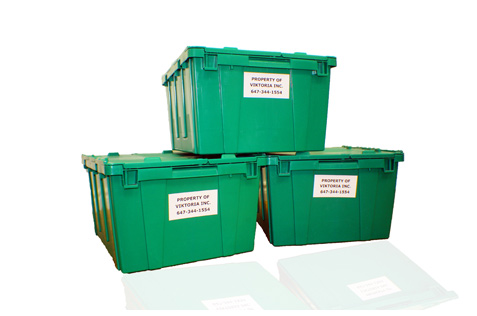 Expert packing that fully protects valuable items
Go Green with reusable plastic bins
Specialty boxes for special items
Professional Packing Services
Packing is probably the more trying aspect of a move. It can be a long process, with some packing schedules beginning as much as 2 months before moving day, and the fear of leaving something valuable behind can make the whole process quite stressful.
We offer professional packing services that can ensure you avoid all the worry. Our moving teams are experts in the art, learning through experience gathered over the past 20 years how to pack quickly and efficiently. And crucially for you, they know how to pack in a way that provides maximum protection against scratches, dents and cracks while in transit.
Sustainability
Reducing moving day waste is something we believe is important. The most commonly used packing materials – from cardboard boxes to Styrofoam packing peanuts to cellophane shrink wrap – have traditionally done the environment little good.
We are proud to play a leading role in promoting 'Green' packing services in Calgary, providing you with the option to hire reusable plastic moving bins instead of the traditional cardboard boxes, moving bins with click and seal lids that make packing tape unnecessary too. In this way, we can help reduce your moves ecological footprint.
For more on our sustainability practices, and how renting plastic bins and wardrobe boxes can help the environment, call us at (587) 779-7729.
DIY Packing
Of course, maybe you are happy to organize the packing yourself – most people are. That's no problem. We are always available to advise you on any tricky packing issues you might have, and as part of our professional packing service, we have a range of packing materials available for you to use.
The range includes:
Cardboard Boxes (in various sizes)
Eco-Friendly Reusable Plastic Bins
Packing Peanuts
Tissue Paper
Bubble Wrap
Shrink Wrap
Packing Tape
Mattress Covers
Our specialty moving boxes include:
Wardrobe Boxes
Mirror Boxes
Deluxe Artwork Shippers
Golf Bag Boxes
Bike Boxes
Lamp Boxes
Ski & Snowboard Boxes
Guitar Boxes
TV Boxes
For more information on our packing services, or to obtain a quote on packing your items, please contact us at (587) 779-7729 or Toll Free at 1-877-399-1315 to talk with a moving consultant today!